 Careers in Building
Building and construction is Australia's second largest industry with a wide range of opportunities for women.
Image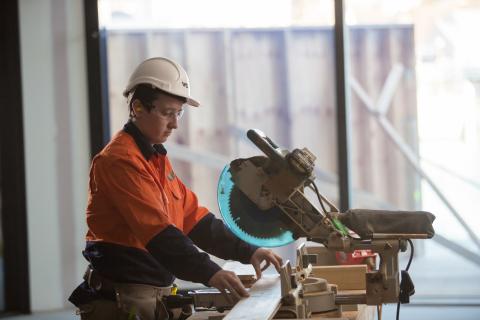 The building and construction industry is Australia's second largest industry. It impacts on our everyday life whether it's providing homes, schools, hospitals, roads, offices, shops and airports. Building and construction is an integral part of our community.
The Australian building and construction industry currently employs over 1 million Australian and is set to grow in the next decade needing an additional 300,000 people - this means great job opportunities for all working Australians.
But the industry is missing out on an attracting a large part of the Australian workforce - women - who make up only 11% of the current building and construction workforce. When you look at trade related jobs such as carpentry and tiling, the statistics are even lower with only 1% of the total trade workforce being women.
Things need to change so that the industry has the capacity to attract the best workers regardless of their gender and women should not miss out on fantastic career prospects in one of Australian's largest industries.
Why a career in building & construction
The building and construction industry is a large industry with multiple job options. It is experiencing skill and labour shortages and is projected to grow over the next 10 years, providing exciting career opportunities. The great thing about building and construction is that the skills you learn are transferable across the country and the world.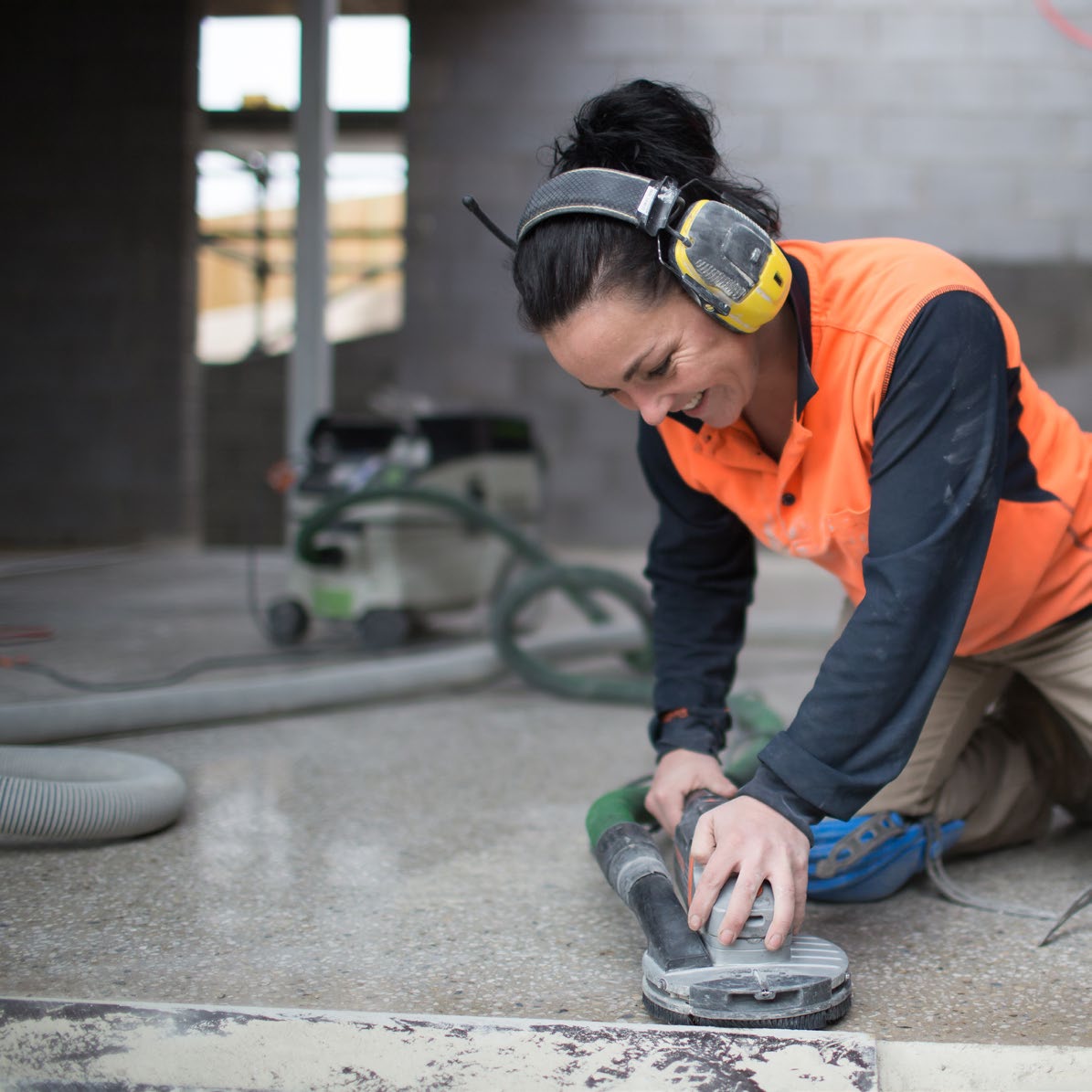 What are the career opportunities?
Skilled Construction Workers
The main way to start out is as a construction labourer or trades assistant and then move to a variety of construction roles some of which will need further education.
Skilled Tradespeople
Those who have completed an apprenticeship.
Building Technicians
Covers a variety of activities including Foreman, Project Manager, Estimator, Contracts Administrator, Workplace Safety Officer and Drafting. These jobs can be undertaken while studying through cadetships.
Professionals
Includes architects, engineers and project managers.
If you want an immediate start with little training then you should focus on entry level jobs such as a labourer or cleaner. A white card is a prerequisite in working on a construction site which is a course designed to ensure everyone understands the safety aspects of working in the industry. A certificate in construction from a Registered Training Organisation or school would be useful as would experience through a pre-employment course. Specialist training can then occur for specific roles as you progress in the industry.
An apprenticeship will require a combination of off-the-job and on-the-job training in a variety of trade related roles in building and construction. 
You can undertake a pre-apprenticeship to assist in finding an apprenticeship role. Apprenticeships can be undertaken directly with a trade professional or alternatively through a group training organisation.
Building Technician roles require training to be completed before employment, usually at Diploma level, but there are some jobs available, usually known as cadetships, where you can work and stay part-time.
Professional roles require a degree or an advanced diploma. Some people in the industry undertake professional study while they are working in the industry in other roles.